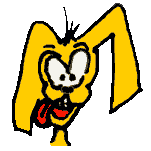 Upcoming Conventions and Events in the Pup Zone
2017
Arisia '17
To be held January 13-16, 2017
Westin Boston Waterfront, Boston MA
MarsCon 2017 (Virginia)
To be held January 13-15, 2017
Williamsburg, VA
Costume-Con 35
"The Wonder of Nature"
To be held April 20-24, 2017
Madison Marriott West
Mississaugga, Ontario, Canada
Great costume convention!
MISTI-Con (Harry Potter)
To be held May 18-22, 2017
The Margate on Winnipesaukee
76 Lake Street in Laconia, NH 03246
World Fantasy Con 2017 (literary)
To be held November 2-5, 2017
San Antonio, TX
National Haunters Convention 2017
To be held May ??, 2017
Greater Philadephia Expo Center at Oaks
Oaks, PA
Local Exhibits
Beyond our Region Exhibits
Craft/Quilt Shows
All content copyright © 2003-2016 and beyond, The New Jersey/New York Costumers' Guild, except where noted. All rights reserved. For questions concerning this web site, please contact us.